May Newsletter
We did it! After over two years since the inception of our club in 2016, we are happy to announce Star Academy F.C.'s full acceptance into NorCal Premier Soccer starting Fall 2018. NorCal Premier Soccer is the premier league for youth soccer competition in Northern California. Full acceptance means we'll be growing the Star family with more teams at every age group with in the NorCal Premier Soccer competitions.
A few words from Juan Porras, Star Academy Director of Coaching — "What Star has been able to accomplish is unique on the peninsula. The culture we are building has a lot to do with the common values we all share as people at home and outside, the lessons we want to teach, and the surroundings we want to have for happy and healthy lives. We are very happy for the support and partnership of the NorCal Board of Directors and Operations team. We will continue to work hard to contribute positively to our community and NorCal competitions. Personally, I want to thank all of our families and coaches for believing in what we do and trusting in us to develop your children."
"We are so proud to be supporting this special team of coaches and families and look forward to the next chapter." - Star Academy FC Board of Directors.
Star Academy FC offers the best coaching for teams playing in the US Soccer Development Academy, all NorCal levels, including NPL, Premier, Gold, Silver and recreational programs. Tryouts for the Fall season start on May 12. Read below for more information.
Star Academy FC Club Tryouts Announced
Star Academy FC will be having tryouts from May 14 through June 1 for all age-groups. All current players are required to register for and attend tryout sessions in their age group. We also ask our Star families to extend an invitation to friends outside the club to come out and try out for Star Academy.
Star Academy FC awarded U13 USSDA expansion
Star Academy FC is proud to announce that they have been granted a U13 boys expansion team with the U.S Soccer Development Academy. This is a notable achievement for Star Academy, considering that Star was one of 18 clubs out of 200 eligible clubs to receive the USSDA expansion. In addition to the U13 team, the current U12 boys will also continue as a USSDA team this season. Tryouts for both of these teams will be held between May 14 & June 1 for boys born in 2006 & 2007.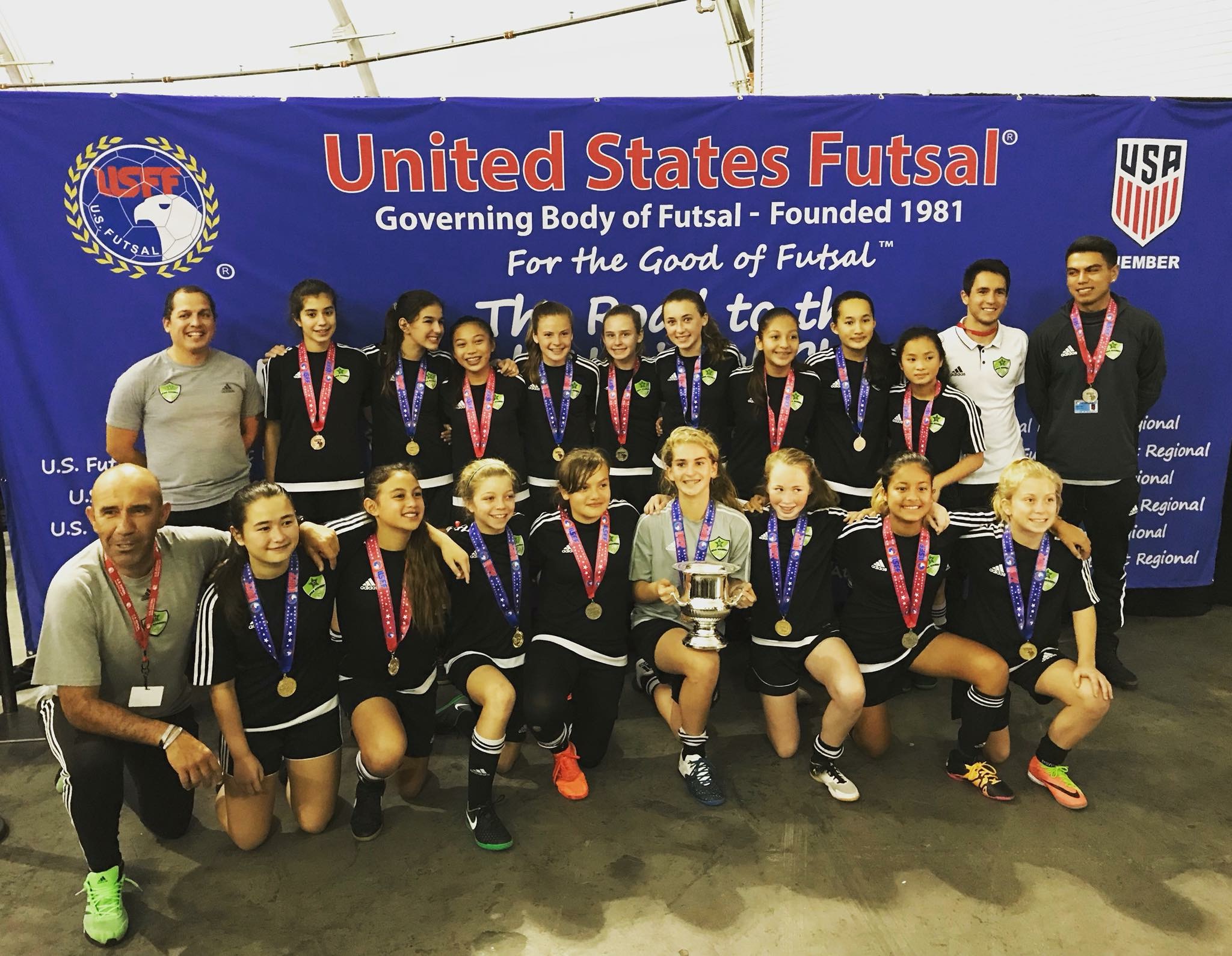 Star 04 Boys and 04 Girls Win Regional Futsal Tournaments
Our teams took top honors last month in futsal. Congrats to the Star 04 Girls for taking 1st and 2nd place at the US Futsal Northwest Regional Championship last month. Additionally, the Star 04 boys took first place in the America Futsal tournament. Thanks to Coaches Carlos, Cody, Mark, Daniel and Alex.
Star 04 Girls and Star 02 Boys Reach Top 8 of NorCal State Cup
Congrats to the Star Academy 04 Girls and Coach Alex Pozo for beating SF Elite 2-1 and reaching the quarterfinals of NorCal State Cup. Our 02 boys also qualified for the Top 8 of NorCal State Cup by beating Marin FC 5-1.
star Players of the Month
"Justin is player that can make an impact in different positions. He is often invited to play up and brings high energy to the team. Justin has scored 7 goals and has assisted twice this season, including a hat trick in our Round of 16 State cup game. He has been able to maintain a good rhythm transitioning from high school soccer, where he scored 11 goals and had 3 assists in 14 games. He is definitely a player to watch. Come out and see him play."
- Coach Enrique Rosales
Current Team: Star Academy 02B
Position: Winger/Striker
Favorite Player: Cristiano Ronaldo
Favorite Team: Manchester United
Favorite Move: Scissors / Step-Overs
Hobbies: Going to the gym.
Unique thing about me: I have a job where I teach kids how to do gymnastics.
Do you play any instruments?: Yes, the guitar.
Grade: 10th, Mills High School
College I want to attend: UCLA
Teammates that Influence me: Everyone on my team, All of the 01's, 00's, and 99's.
What I like most about Star Academy: The training environment is fun, so coming to practice and working out is enjoyable.
"Ella is one of the two captains of SAFC's 04G I team. Her leadership as center back for the possession style that the team plays has been vital all season and during our State Cup run. She has also contributed offensively by scoring four goals in the last four matches. Her charisma and positive vibe brings joy to the training sessions without losing the competitive spirit of the game. As part of the oldest age group on the girl's side, she is an excellent role model to come out and see.
- Coach Alex Pozo
Current Team: Star Academy 04GI
Position: Center Back
Favorite Player: Mallory Pugh
Favorite Move: The Maradona
Hobbies: Surfing
Unique thing about me: I participate in the musicals at my school and I love performing arts.
Grade: 8th, Burlingame Intermediate School
College I want to attend: UCLA
Teammates that Influence me: Kaylee influences me because she's always experimenting with different moves and combinations and isn't afraid to try something new.
What I like most about Star Academy: I love the community at Star Academy. All of the coaches are always so supportive and it really does fell like a family.
Welcome back, Coach Sennay Ghebresellasie
We happy to see Sennay back in our coaching staff, Sennay was gone from the club for a couple months to recover from his surgery on his back. He had a surgery in November to get the pins and rods out fo his back, as many might know Sennay has a major car accident in 2015. Sennay went back to the Netherlands to recover and to get better and stronger and we happy that he return to the club.
What do you do in your free time?
Traveling, watching soccer games & documentaries.
What club do you follow?
Ajax and Barcelona
Do you have any hobbies?
Playing soccer and other sports, traveling. reading.
Your favorite book:
Pep Confidential
Unique thing about you:
I have traveled to more than 40 countries and lived on 4 continents and speak 3.5 languages.
Do you play any instruments or have any other talents:
No, I didn't play any instrument,s but I wish I played the piano. I did playe a wide range of sports when I was younger.
Most influential coach you've had, and why?
My youth coach helped me understand that soccer is more than just winning. He taught me that enjoying it is more valuable than anything else.
Favorite professional coach, and why?
Pep Guardiola, because he has a desire for playing attacking-football and developing players. Guardiola's style of playing shows people that you can play well and win at the same time.
What do you remember most of your playing career?
The joy of playing with strong players and against good opponents. It made me work very hard and improve my game consistently to able to compete on a high level.
Bienvenidos, Coach Alex Pozo.
Star Academy welcomes the newest addition to the coaching staff. Coach Alex Pozo joins us from the SoCal team Pateadores. He is now in charge of the Star 04 I Girls and the Star 01 II Boys.
What do you do in your free time? — Watch sports on TV, specially Ecuadorian Football League and the EPL. Watch documentaries on Netflix. Workout (HIIT)
What club do you follow? — Barcelona Sporting Club from Ecuador
Do you have any hobbies? — Listen and dance salsa music. Play soccer pickup games. Read books about sports (biographies, sports science, sport management, etc).
Where were you born? — Guayaquil, Ecuador
Your favorite book — The Alchemist by Paulo Coelho
Unique thing about you — I love watching Japanese anime series Dragon Ball Super and Captain Tsubasa.
Do you play any instruments or have any other talents? — No, but I like numbers, so I was a math tutor in the past.
Most influential coach you've had. Why? — Coach Greg Aviles has inspired me with his leadership skills. I could say that he has a father figure because he is constantly guiding and dealing benevolently with young student-athletes.
Favorite professional coach. Why? — Marcelo Bielsa, as he was one the first coaches who highlights the importance of sessions that simulate soccer scenarios. He is a pure idealist who always follow his values to play offensively, direct and regain possession to attack again.
What do you remember most of your playing career? — Although I only played amateur leagues, the passion, dedication, discipline and competitiveness during playoffs were values that helped me to mature as a player on and off the pitch.
Director of Coaching Juan Porras invites all players and parents to come out to as many of the club home games as possible, even if your son or daughter is not on the team. Let's foster a spirit of camaraderie and support. Our older teams are playing at a high level of competition, and younger players will benefit from coming to watch them play. Here are a couple upcoming home games. Hope you can come out and make it.
May 6 — Star 99 Boys vs Santa Clara Sporting, South San Francisco H.S., 9:00am
May 6 — Star 02 Boys vs TBD, South San Francisco H.S., 1:00pm
May 20 — Star 99 Boys vs Marin FC, South San Francisco H.S., TBD
monthly club photography contest
We're looking for great shots of our players at games and training. Send us your best images and video. We'll give a shout-out on social media every month to the best submission.